---
Georganiseerd door:
de Roos
Datum:
zaterdag 8 april 2017
Tijd:
11:00 tot 17:00 uur
Prijs:
€ 45,- per keer
---
Meer over de organisator
Mail de organisator
---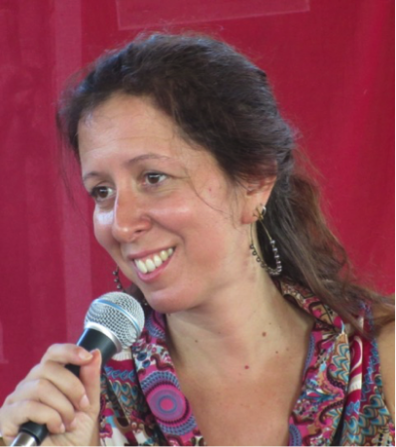 Staat zaterdag 8 april in je agenda? Dan komt Unmani namelijk weer naar de Roos voor een exclusieve Satsang intensive!
Save the date: on Saturday April 8, Unmani will visit de Roos for a Satsang intensive (English spoken). 
Satsang is a Sanskrit word that means "gathering together for the truth" or, more simply, "being with the truth." Truth is what is real, what exists. So all there is, is Truth.
Whenever something increases your experience of the Truth, it opens your Heart and quiets your mind.  Info: mail roosevenementen@roos.nl (Dutch/English)
---
Meeting with Unmani is meeting with yourself in the most real and alive way. It is not about having yet another spiritual experience that comes and then sadly goes. It is not about any temporary experience that you can claim as your own special spiritual state. But instead it is about truly enquiring into what is really going on here in this life.
A Day Intensive with Unmani is an opportunity to dive deeper into the truth of who you really are beyond all the beliefs and concepts about how it 'should' be.
---
Unmani has been working with all kinds of people for 12 years, and in this time people have been deeply touched by her work: She meets each person exactly where they are at, and in whatever they need at the time, while at the same time holding them in the truth of who they really are beyond it all.
This combination, and paradox, of the personal and impersonal, brings so much depth, openness and healing to people's lives. They wake up to who they really are, and discover how this is lived and integrated into their daily lives.
---
Unmani is the author 'I am Life itself' and 'Die to Love' and is now writing a third book. There are also over 100 video clips on YouTube of her meetings, as well as interviews on http://batgap.com/unmani/ and several other places.
For more information about Unmani, and her meetings and intensives,
see: www.die-to-love.com 
---
When:  8 April, from 11h00 – 17h00
Where: de Roos, PC Hooftstraat 183, Amsterdam (entrance Vondelpark)
Tickets: 45 euro, payable at the entrance or in our webshop (iDeal only)
Thank you for arriving a few minutes early so we can start on time.
More information: mail roosevenementen@roos.nl (Dutch/English)
---
Ticket? Bestel in onze webshop: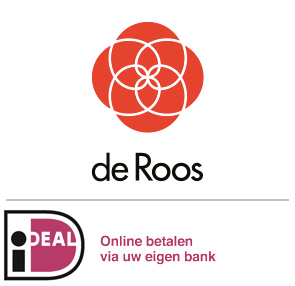 MEETING UNMANI (TICKET) 8 APRIL
Bestel hier je kaartje met iDeal. Met de betaalbevestiging heb je toegang tot het evenement. Vragen? Stuur een mailtje naar: roosevenementen@roos.nl
Order your ticket here with iDeal. With the confirmation of payment, you'll have access to the event. Please mail roosevenementen@roos.nl for any questions.
Niet in voorraad