Fabulous & Healthy
Volledige naam: Fabulous & Healthy
Email adres: info@fabulousandhealthy.org
Website: http://www.fabulousandhealthy.org
Telefoon: 06-53455892 / 06-14803616
Facebook: FabulousandHealthyLifestyleBusiness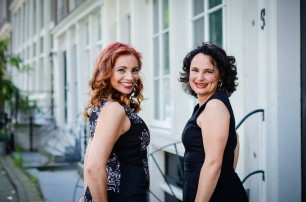 Fabulous & Healthy represents our passion & love for life & health in a Fabulous Way to assist you to enjoy life to your fullest potential in business as well as in your personal life.
As a business consultancy organisation we will assist you and your organisation to facilitate the behavioural and cultural change to a healthier, happier and more sustainable work and lifestyle.
In our practices in Amsterdam and Amstelveen you are most welcome for individual Orthomolecular nutrition & lifestyle advice and personal coaching.
We believe in the power of positivity and the added value of human capital. We also believe that the need for growth and continuous improvement of people will help organisations to make the change to a healthy sustainable business lifestyle.
Due to our extensive experience and knowledge in the various roles and the applicable education and certification, our services have evolved into tailored services. For every human being is unique and requires a different approach.
We are part of the CAT professional association.
For more information: www.fabulousandhealthy.org
Carmen Kollmann & Mabel Houdtzagers
=========================================================================================================
Fabulous and Healthy vertegenwoordigt onze passie & liefde voor leven & gezondheid op onze Fabulous Way om jou te helpen om ten volle van het leven te kunnen genieten en je volle potentie te bereiken, zowel in je zakelijk als persoonlijk leven.
Als organisatie-adviesbureau gaan wij met jou en jouw organisatie de gedrags- en cultuurverandering in gang zetten naar een gezonder, gelukkiger en duurzamer werk- en levensstijl.
In onze praktijken in Amsterdam en Amstelveen ben je van harte welkom voor individueel orthomoleculaire voeding & lifestyle advies en persoonlijke begeleiding & coaching.
Wij geloven in de kracht van positiviteit en de meerwaarde van menselijk kapitaal. We geloven ook dat de behoefte van mensen om te blijven groeien en zichzelf te ontwikkelen organisaties zal helpen om de verandering te maken naar een gezonde en duurzame business lifestyle.
Door onze jarenlange ervaring en kennis in de diverse rollen en de daarbij behorende opleidingen en certificeringen heeft onze dienstverlening zich vooral ontwikkeld naar een dienstverlening op maat. Ieder mens is uniek is en heeft een andere aanpak nodig. Wij zijn aangesloten bij de CAT beroepsvereniging.
Meer informatie vind je op onze website: www.fabulousandhealthy.org
Carmen Kollmann & Mabel Houdtzagers
---
---