---
Georganiseerd door:
Elisabeth van Rijn
Datum:
vrijdag 20 november 2020
Tijd:
08:30 tot 17:00 uur
Prijs:
€ 49 - 94 per keer
Zaal:
Consultkamer – 12m2
---
Meer over de organisator
Mail de organisator
---
Welcome for a deep healing of your body, mind & spirit.
It's time to let go of all heaviness that keeps you from living your life in harmony with your innermost self. Restore the energy circulation in your
body, mind & spirit. All of my therapy sessions support your health and increase resilience in body, mind & spirit. Specialised in HSP highly sensitive persons and children
Therapy choice (for NL language: see website www.bomispi.nl):
During each therapy session a true heart soul connection is made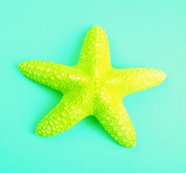 Spiritual/Psychic Reading (from 30 – 90 min)
deeper insight in your situation. What keeps you from unfolding your true self? Open-up your mind, see & think in solutions again..
Spiritual Reading/Energy Healing therapy (from 60 min – 90 min)


focus is to release mental tensions & rebalance your energy. It empowers you to connect dreams & reality.

Energy Healing therapy (from 30 min – 90 min)


mends the energetical field (aura), also effects your spiritual, emotional state of mind & the physical body.

Massage therapy (from 60 min – 90 min)


supports you to release stress/traumatic tensions that are stored in your physical body. Increases blood circulation,




also effects you energetically & emotionally.
Rates for the Years 2020 * ):
Please note that I always allow a little extra time of 10 minutes for free.
30 min €  49               60  min  €  79
45  min €  64              90 min  €  94

*) Partly restitution by most Dutch health insurance companies possible for massage therapy and healing consults only. Discount for CHILDREN & STUDENTS. For more details check the website: www.bomispi.nl

Complementary Health therapist
Licensed complementary health therapist (massage & movement therapy and energy healing- basic knowledge of TCM and  Western Medicine & Psychology) Member of LVNT /  VNT & RBCZ Dutch complementary health branch organization- And for Dutch law 'Wkkgz' also member of SCAG
Spiritual Healer & Medium
For over 30 years of experience as a spiritual medium and  in  psychic reading & spiritual energy healing.
Contact
Please feel free to contact me by phone: +31 6 13 73 22 27 or send your email to: bomispi@gmail.com