A 3-day embodiment workshop about creating the impact you wish for in your life, in a natural and effortless way
Tijdstip:
02-07-2023
van 10:00 tot 13:00
Prijs:
€230 (early bird) €290 normale prijs per persoon
Naar organisator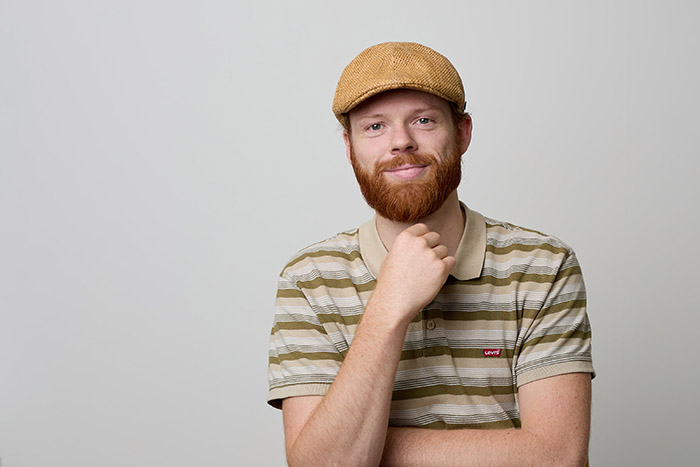 This embodiment workshop is a combination of Leander's experience as a body-based therapist, Non-Linear Movement Method teacher and martial artist. In three, 3-hour sessions you'll explore your ability to put more of yourself into reality by using hands-on tools Leander gathered over the years; tools you can easily implement in your daily life.
What extra efforts – such as: always wanting to be liked, the need to be interesting, not able to make mistakes, charming, seducing, being perfect etc – do you do to create the results you want? Would you like to experience how much energy you get back when you drop these extra efforts? Then this workshop is for you.
By enhancing the connection with your body and experiencing your body's natural flow of fire you'll explore how to unleash your ability to bring into reality what your heart wants. In other words: how to be impactful, without extra and unnecessary efforts. In a natural and authentic way you'll learn how to tap into the freedom of spontaneity as a full body experience and you'll explore patterns that are held in the body and are limiting you in life.
THE GRINBERG METHOD
The Grinberg method is a unique body based method that teaches how to increase well being, improve health and make real changes in one's life. It's a method that uses the body as a source of energy, pleasure and intelligence and is dedicated to increasing personal freedom by changing habitual ways of being.
THE FLOW OF FIRE
The flow of fire is the energy that the body can use to manifest into reality what the heart wants. Its qualities are about our wishes, visions and dreams. About expression, challenge and creation. How much of yourself do you dare to put into reality? How much of yourself are you (unconsciously) holding back? By exploring the body's flow of fire you'll experience how you can remove the blocks that reduce the natural flow of expression from the heart to hands.
THE NON LINEAR MOVEMENT METHOD
The Non-Linear Movement Method® (NLMM) is a powerful somatic movement method with many great applications and will be used throughout this workshop. This method:
Regulates the nervous system
Processes and identifies emotions
Releases trauma patterns into flow
Creates high bodily responsiveness
Opens access to bodily wisdom
THIS WORKSHOP IS FOR YOU, IF:
You want to put more of yourself into reality.
You want to connect to people in a more relaxed and natural way.
You are a bodyworker and/or therapist.
You use your hands and/or body in a creative way (music, arts and crafts, writing, movement…).
You'd like to sharpen your efficiency towards a goal or mission in the future.
Day 1 – The flow of fire
Learning about the body's flow of fire.
Connecting with presence through the hands.
Finding and breaking a fixed position of the body.
Enhancing the flow from heart to hands and voice.
Day 2 – Impacting yourself
Enquiring into your self-image and how it's held in the body.
Creating power and flow through breathing and movement.
Stopping habitual ways of moving.
Creating flow and freedom of movement.
Day 3 – Enhancing the flow of fire – Getting energy from the lower part of the body
Drawing energy from below to enhance the flow of fire.
Finding and keeping structure.
Calling in desires, goal and wishes for the future.
More information:
Leanderruivenkamp@gmail.com
0619642661
https://www.eventbrite.nl/e/creating-impact-tickets-636202989267
www.leanderruivenkamp.com