Soul Retrieval Retreat
Tijdstip:
09-07-2023
van 10:00 tot 17:00
Prijs:
€ 249 incl BTW en Duoticket voor 199 euro per persoon
Naar organisator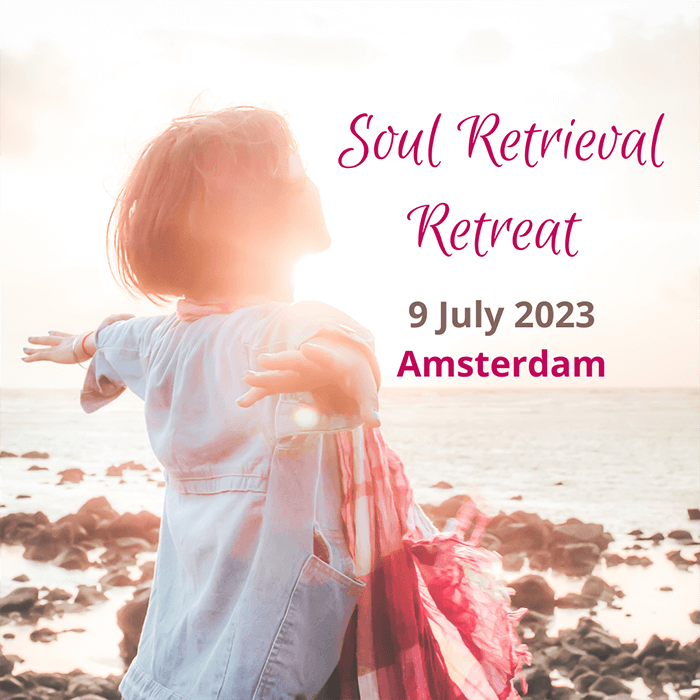 English and Dutch spoken. Join us for our Soul Retrieval Retreat in de Roos, where you'll connect with like-hearted souls and embark on a soulful journey led by two seasoned healers.
We believe that we are all whole and that all we need is already inside of us. When we take time to go within and give ourselves what we need, we can experience the power of wholeness.
Together with our guides and the grounding energy of de Roos we will guide those parts of you that feel uncomfortable, back home.
Discover the power of guided shamanic visualizations and the ancient wisdom of the medicine wheel through our Shamanic Systemic healings. Heal wounds to retrieve those lost soul parts, and feel complete again. In a safe and sacred space, release what no longer serves you and reconnect with your radiant and colourful self.
With each step, you'll rediscover the missing pieces of your soul and bring them back into harmony, embracing your true wholeness and bringing your power and light to its fullest potential. Experience more balance, joy and flow so you can navigate daily life's challenges with more ease.
Britta van Arman are Nathasja Gootjes are down-to-earth Spiritual Guides and Energy Healers who feel a deep connection with Nature, Shamanism, Celtic wisdom, crystals, sacred symbolism, sacred geometry and plant medicine.
They have joined forces to help sensitive women and men to get unstuck and activate their intuition and gifts. To create a life filled with joy, ease and fulfilment by connecting them with their true nature and balancing the energy of body, mind and soul.
Their healings are light and deep transformative on a boundless basis of unconditional love.
More information: https://nabrita.com/soul-retrieval-retreat-amsterdam-2023/