Resonance of Meditation | Classical Music x Meditation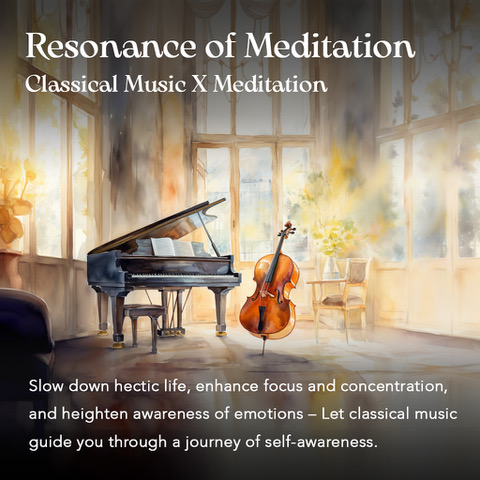 Description of the event and trainer, any applicable conditions for participation:
Slow down your hectic life, enhance focus and concentration, and heighten your awareness of emotions – Let classical music guide you through a journey of self-awareness.

Throughout the concert, there will be guided meditation sessions, harmonizing with the emotions and tensions of classical music pieces in between. As the soothing notes fill the air, you will be gently led by our expert meditation facilitators, who will seamlessly weave meditation practices into the fabric of the concert, allowing you to embrace the present moment and let go of all distractions.
Our performers:
Kaiyan Qin – Meditation Instructor
Zening Zheng – Meditation Instructor 
Sheng-Chiun Lin – Cellist
Crystal Lai – Pianist / Violinist
Maxim Liu – Violinist
Domingo Chang – Pianist / Flutist
More information:
Ticket link: https://chamberxchamber.org/resonance-of-meditation/